Hot tub for establishments open to the public (ERP)
Neglecting water treatment can be costly.
The right choice: a bath designed for rental, filtration to meet intensive use while respecting regulations.
Are you planning to install a Hot tub in your establishment?          Warning: do not make the mistake of neglecting water treatment …
Reliability
8 years of experience with establishments open to the public
Ecology
An unparalleled product that respects the environment thanks to its unique approach
Absolute serenity
Fully automated, programmable and alarmed operation
Professional water filtration, ARS standards (France)
ULTRA BIO OZONE® SYSTEM (UBO)
Natural, organic and respectful of the environment.
Materials
CANADIAN RED CEDAR
Multi-material cover, staircase, interior benches, 3 stainless steel clamping rings, delivery nozzle system.
Comfort of use and maintenance
INDIVIDUALIZED FOR EACH USER
Easy to install: delivered assembled and "ready to install"
The intense frequentation of the Hot tub made available by hotels, lodges, unusual accommodation and other campsites generates strong constraints that are beyond comparison with those linked to private use.
This disqualifies ordinary filtration.
The Canadian red cedar wood is pleasant to the touch and to the sight.
This noble material invites to commune with the surrounding environment; whether indoor with background music and subdued lights or outdoor with fresh air and the whispers of nature offering a breathtaking view of a blue or starry sky, in these moments of relaxation, silence is golden …
This is an added advantage of the Hot tub over hot tubs and other spas whose jet machines are just as noisy for the user as for the other clients of the establishment.
Thanks to its power and patented injection system, our treatment process ensures that the water is perfectly healthy and clear at all times, even with heavy use.
Hot tubs are a major asset for all places of accommodation
who wish to offer first-class comfort to their customers.
While a Hot tub is ideal for the high-end category, it also requires precise and rigorous maintenance.
However, in addition to the bath, many professionals offer a poorly adapted water treatment system that they copy from that of swimming pools… Some even go so far as to exempt themselves from any treatment!
For 8 years, we have been implementing a treatment unit with an eco-responsible approach.
This approach is carried out in close collaboration with our partners who offer a variety of unusual accommodations.
While innovating in several aspects, this filtration system meets the needs of professionals subject to very strict hygiene standards.
 An eco-responsible approach
Product benefits for both the operators and the customers
Our water filtration system is the perfect answer to the ecological aspirations of our time.
No expensive and harmful chemicals are needed to keep the water pure.
Thanks to a customized UV-C filtration with a patented ozone injection system, the treated water benefits from a complete sterilization of high quality without the addition of chlorine* or any other product (*when the regulations of certain countries impose it, the injection of a minimum of chlorine is automatically adjusted on the minimum rate of the standard in force).
This eco-responsible approach allows our Hot tub to be both pleasant and perfectly hygienic while respecting the environment, even beyond current regulations that are bound to evolve.
Their unique filtration and water treatment system sets them apart from their competitors currently on the market for establishments open to the public (ERP).
Their advantages are both economical and practical.
Equipping your establishment with one or more Hot tub allows customers to completely relax . They will experience a feeling of floating in weightlessness thanks to a water level reaching one meter on average – unlike jacuzzis which are much shallower.
The maintenance of our Hot tub requires a minimum of daily constraints: little time, no chemical products, no daily cleaning or water change.
Significant savings are made in terms of consumables and maintenance.
These different advantages lead to excellent profitability for the Hot tub, which is considered a service.
Perceived as a service of excellence that respects the environment, it leads to an increase in the rate of occupancy and the price of the night.
Our offer is complete: it will allow you to offer these magnificent Hot tub to your customers as soon as possible.
For more information, do not hesitate to contact us.
Do as they do: increase your turnover and occupancy rate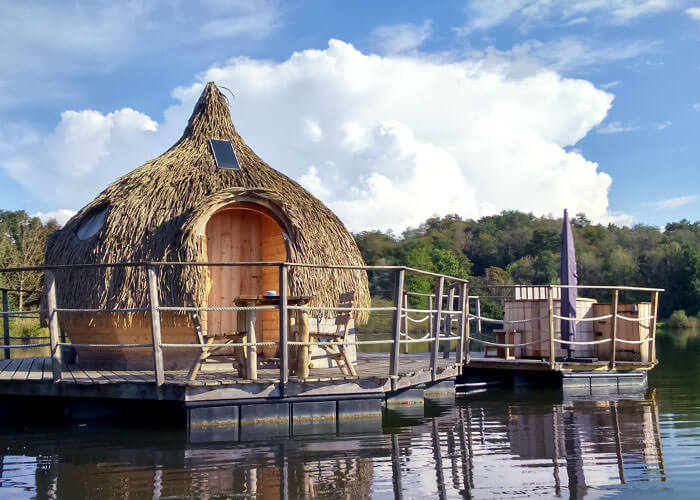 Cabanes des Grands Lacs
FRANCE
Ecological hot tub on the water
Nina Villa
Saint Barthélemy
Villa Nina is an incredibly beautiful ultra luxury 3 apartment house perfectly located on the beach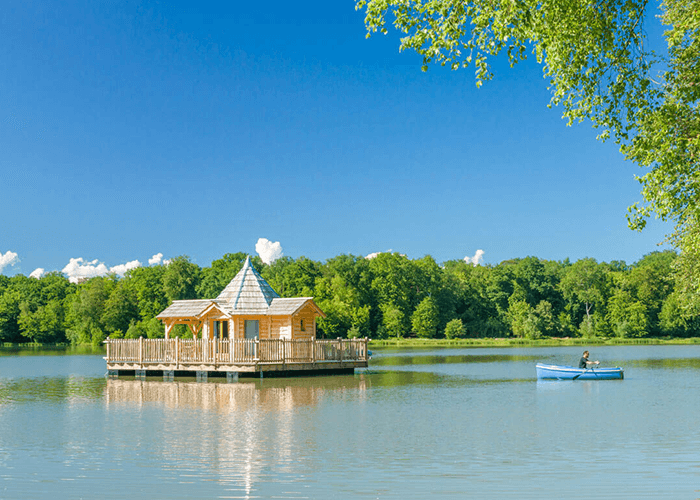 Cabanes des Grands Reflets
FRANCE
A unique concept in France with respect for the environment
Cabanes des Grands Chênes
FRANCE
Hot tub perched in the trees
Eden rock
Saint Barthélemy
A privileged and even exclusive destination, with its much appreciated art of living.
Hotel whitepod
Switzerland
Whitepod aims to prove that hospitality and environmental conservation can coexist to create a unique and positive experience
Hot tub on the "cloud" or how to manage it using cloud computing.
The digital tsunami of the 21st century is creating a naturalist groundswell.
Stemming from a thousand year old tradition in Scandinavia, the Nordic bath is participating by seducing the rest of Europe today.
Whether you call it a Finnish bath, a Norwegian bath, a Swedish bath, the Nordic bath or Hot tub takes us back to the sources of well-being.
Quality wood and uncompromising water treatment to cultivate mental and physical health.
At the antipodes of the digital nebula, these natural elements allow you to reconnect with your inner compass.
Or how to fight stress, without the untimely bubbling of a Jacuzzi, so as not to lose the North.
We have complete control over Ultra-Bio-Ozone® systems and Hot tub: design, manufacturing, sale price, distribution.
Ultra-Bio-Ozone® Switzerland
AVI Swiss Group SA
Administration:
Avenue de la Gare 36,
2012 Auvernier Switzerland.
Warehouse:
Rue des Draizes 7
2000 Neuchâtel Switzerland.
Factory: (100% subsidiary of AVI Swiss Group SA.)
Swiss Thai Water Solution Co., Ltd.
111 Moo.6 Tambon Khunkong, Amphur Hangdong,
50230 Chaingmai, Thailand
contact@water-solution.ch